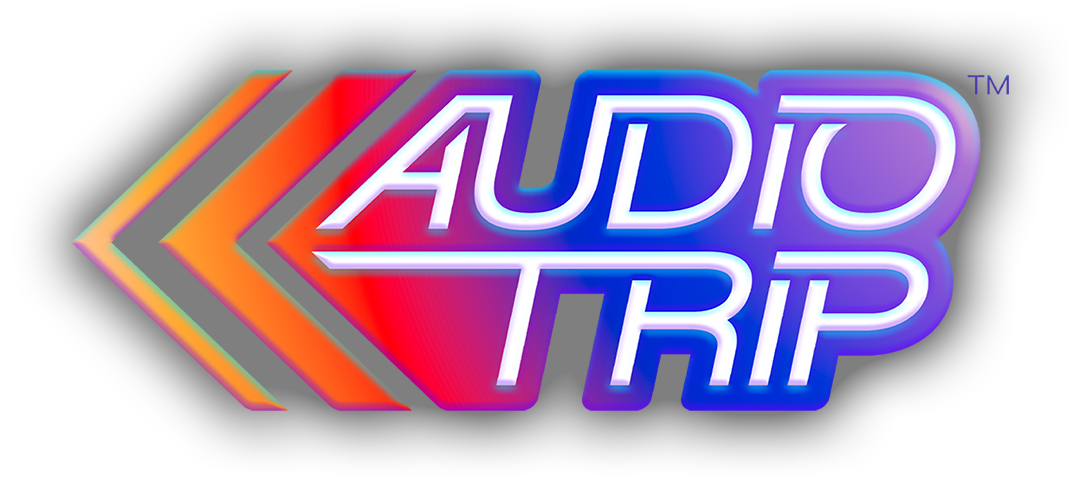 End User License Agreement
some fun reading before some fun VR times…
Please kindly read the following agreement so that you can play our game…
Audio Trip ("Game")
Copyright (c) 2023
Kinemotik Studios, LLC, ("Developer")
Publisher, Andromeda Entertainment Limited ("Andromeda") ("us", "we", or "our")
Updated August 15, 2023
This document consists of two parts. By accepting this document, you acknowledge having understood the contents of both. The first part details the personal data that is collected by Developer for the purpose of making the game available to you, and how this data is used. The second part contains the full End-User License Agreement, which covers some additional topics.
PRIVACY AND DATA COLLECTION POLICY
This section informs you of our privacy policy regarding our collection, use and disclosure of personal data when you use the Game. By using the Game, you agree to this policy.
definitions
Personal Data means data about an individual who can be identified from those data (or from those and other information either in our possession or likely to come into our possession).
Usage Data means data collected automatically, either generated by the use of the Platform Holder (defined below), from the Platform Holder infrastructure itself (for example, scores and achievements) or from the Game.
Cookies means small files stored on your device (computer or mobile device) which track your browsing activity.
Developer Partners shall mean Klug+Milke (for scoreboards/leaderboards) and Valve, Meta, Viveport, Pico, iQiyi, Huawei, and YVR as applicable (each a "Platform" hereunder).
Platform Holder shall mean Valve, Meta, Viveport, Pico, iQiyi, Huawei, and YVR, as may be applicable.
Types of Data we Collect and Use
Personal Data
When you use the Game, Developer collects information about your device such as the Universal Unique Identifier (UUID), Platform ID, profile/screen name; Game history as persistent identifiers in connection with your leaderboards and achievements. Such data is saved to your device and possibly any external hardware you may utilize and is transmitted to Developer and Developer Partners.
Usage Data
When you use the Game, Developer collects non-personally identifiable player information such as level progress, character data, unlocked items, scores, achievements and device type, Such information may be stored on your device, and retained by the Platform Holder and by Developer and Developer Partners.
Tracking Cookies Data
We and Developer do not use cookies and similar tracking technologies to track user activity when you access the Platform Holder and access or play the Game.
Use of Data
Usage Data is collected when you play the Game, stored on your device and directly transmitted to Developer and Developer Partners as may be applicable and necessary for achievements, leaderboards, and custom choreographies. We do not retain any Usage Data and or Personal Data, though Personal and Usage data may be retained by Developer and Developer Partners in connection with your access to the Game, and those necessary to support achievements, leaderboards, custom choreographies and support requests. No personally identifiable information is shared with third parties other than Developer regarding support inquiries, except to the extent such queries are facilitated by our email provider(s), and hosting providers, none of whom are authorized to utilize any such information for any purpose other than as specifically related to providing such services to us. To the extent users choose to utilize the discussion site, Discord, usernames and other information provided by you thereon will be public.
Transfer of Data
Personal Data and Usage Data is transmitted to Developer and Platform Holders for the purposes of saving games and to servers maintained by Developer and Developer Partners for achievements, custom choreographies, and leaderboards, as may be applicable.
Disclosure to Third Parties
Personal Data is transmitted to servers maintained by Developer and Developer Partners for achievements, leaderboards, and sharing custom choreographies, as may be applicable. We do not retain any Personal Data or Usage Data to provide any third parties who may seek such data. However, we and Developer may collect, retain and disclose prospective Personal Data and Usage Data provided by you and to which we have access under the good faith belief that such action is necessary:
To comply with legal obligations;
To protect and defend our rights;
To prevent or investigate possible wrongdoing in connection with the Game or Service;
To protect the personal safety of users of the Game, Service or the public; and
To protect against legal liability
Security of Data
Although we and Developer have access to the Personal Data and Usage Data from your acquisition and use of the Game, as set forth above, protection of any personally identifying Usage Data or Personal Data is our highest priority. Such Data is shared only with Developer's Partners and Platform Holders to support your use of the Game. Ours and Developer's use of any such data is limited to supporting integration with the Platform, leaderboard and achievement tracking, as may be applicable, and we may store Usage Data or Personal Data only for these purposes. No method of transmission over the Internet or method of electronic storage is 100% secure. While we strive to use commercially acceptable means to protect your Personal Data, we cannot guarantee its absolute security.
Opting Out of Data Collection
You may opt out of certain aspects of data collection by not using the Custom Choreographer, Multiplayer, or Leaderboard features. Whether or not any such data is stored in the cloud features of your particular device will be subject to the availability of such services and your use terms and options relating to such services.
Our Policy on "Do Not Track" Signals under the California Online Protection Act (CalOPPA)
We do not track users of the Game.
Children's Privacy
While we and Developer do collect some limited Personal Data and Usage Data, no such data is shared by us with any third parties other than Developer Partners, and such data is used only for the purposes of support for the internal operations of the Game and Service as set forth in the exception to the Children's Online Privacy Protection Rule ("COPPA) at 16 C.F.R. 312.2. Furthermore, such data collection and use is collected with a Legitimate Interest as set forth in the EU General Data Protection Regulation ("GDPR").
If you are a parent or guardian and you are aware that your child has provided us with Personal Data, please contact us. If we become aware that we have collected Personal Data from children without verification of parental consent, we take steps to cease such collection of Personal Data and to delete any that has been collected by Developer or Developer Partners.
To whatever extent a minor may contact Developer via email regarding a support issue, that issue would be handled as all support requests are for all users of the Game. Any related correspondence will be deleted and/or depersonalized upon request of a parent or guardian.
Changes to This Privacy Policy
We may update our Privacy Policy from time to time. We will notify you of any changes by posting the new Privacy Policy on this page on our website at: http://www.kinemotik.com/audiotrip/audio-trip-eula/ and via notice on the Platform. We will also update the "effective date" at the top of this Privacy Policy.
You are advised to review this Privacy Policy periodically for any changes. Changes to this Privacy Policy are effective when they are posted on this page.
Contact Us
If you have any questions about this Privacy Policy, please contact us:
By email: privacy@enterandromeda.com
end user license agreement
IMPORTANT: PLEASE READ THIS LICENSE CAREFULLY BEFORE USING THIS SOFTWARE. IF YOU HAVE FEEDBACK ON THIS AGREEMENT, PLEASE EMAIL US AT PRIVACY@ENTERANDROMEDA.COM.
1. LICENSE
By receiving, opening the file package containing this software, and/or using Audio Trip ("Software"), you agree that this End User User License Agreement (EULA) is a legally binding and valid contract and agree to be bound by it. You agree to abide by the intellectual property laws and all of the terms and conditions of this Agreement.
Subject to the terms of this Agreement, Andromeda Entertainment Limited grants to you a limited, non-exclusive, non-transferable license, without right to sub-license, to use Audio Trip in accordance with this Agreement and any other written agreement with Andromeda Entertainment Limited does not transfer the title of Audio Trip to you; the license granted to you is not a sale. This agreement is a binding legal agreement between Andromeda Entertainment Limited and the purchasers and/or users of Audio Trip.
If you do not agree to be bound by this agreement, you are not authorized to use Audio Trip in any way and must remove Audio Trip from your device(s).
2. DISTRIBUTION
Audio Trip and the license herein granted shall not be copied, distributed, re-sold, offered for re-sale, transferred or sub-licensed in whole or in part.
3. USER AGREEMENT
3.1 Use
Your license to use Audio Trip is limited to the number of licenses purchased by you. You shall not make or make available additional copies of Audio Trip to allow others to use, copy, evaluate, or otherwise use Audio Trip except in the manner permitted under this agreement.
3.1.1 Use Restrictions
You shall use Audio Trip in compliance with all applicable laws and not for any unlawful purpose. Without limiting the foregoing, use, display or distribution of Audio Trip together with material that is pornographic, racist, vulgar, obscene, defamatory, libelous, abusive, promoting hatred, discriminating or displaying prejudice based on religion, ethnic heritage, race, sexual orientation or age is strictly prohibited.
Displaying an in-Game name, using the in-Game chat, global chat, community features or any other feature included or associated with the Game, or exhibiting behavior of any kind that is considered by Andromeda Entertainment Limited at its sole discretion, to be pornographic, racist, vulgar, obscene, defamatory, libelous, abusive, promoting of hatred, discriminating or displaying of prejudice based on religion, ethnic heritage, race, sexual orientation or age, may result in Andromeda Entertainment Limited restricting, removing, refusing, or limiting your access to certain or all features of the Game for definite or indefinite periods of time.
The assignment, sublicense, networking, sale, or distribution of copies of Audio Trip are strictly forbidden without the prior written consent of Andromeda Entertainment Limited. It is a violation of this agreement, and may be a violation of applicable laws to assign, sell, loan, rent, lease, borrow, network or transfer the use of the Game.
3.1.2 Platforms
Users who have gained access to Audio Trip by means of a platform's sharing feature (a "Shared User") are also subject to the terms of this license agreement. The user who uses a platform's sharing feature to provide access to the Shared User(s) ("Sharer") acknowledges that the Shared User(s) and Sharer share a single license to use Audio Trip as described above and that any restrictions or punitive measures taken against a Shared User or Sharer will affect the Sharer and all Shared User(s) that use this license.
For the avoidance of doubt: if you use a platform's feature to share the game, and Andromeda Entertainment Limited finds that the behavior of the player you shared the game with warrants a ban from either matchmaking, the Global Chat, or any other feature of the Game, such measures will affect both you, the Shared User, and all other players you are sharing the game with through this feature.
3.2 Copyright Restriction
Audio Trip contains copyrighted material, trade secrets and other proprietary material. You shall not, and shall not attempt to, modify, reverse engineer, disassemble or decompile Audio Trip without the express permission and approval of Andromeda, You may not create any derivative works or other works that are based upon or derived from Audio Trip in whole or in part without the express permission of Andromeda.
Andromeda and its licensors, as may be applicable, retain sole and exclusive ownership of all right, title and interest in and to Audio Trip and all Intellectual Property rights relating thereto.
Copyright law and international copyright treaty provisions protect all parts of Audio Trip, products and services. No program, code, part, image, audio sample, or text may be copied or used in any way by the user except as may be otherwise set forth in this license. All rights not expressly granted hereunder are reserved for Andromeda Entertainment Limited.
3.3 Conditional Usage Permission
Notwithstanding the foregoing, users may incorporate visual elements and footage from Audio Trip in non-commercial, user-created content that references Audio Trip, and may make this content available through third-party websites and platforms under the conditions that:
a copyright notice is provided as follows "© 2023 Kinemotik Studios"
none of this content is deemed inappropriate or offensive in any way at Andromeda Entertainment Limited's sole discretion
content is not presented as being created, sanctioned, approved, or otherwise condoned by Andromeda or De veloper.
no rights are granted by Andromeda or Developer to include the music from the Game in any such video clips, all such rights belonging to and reserved by the applicable copyright holders.
Andromeda Entertainment Limited gives Users permission to monetize their compliant user-created videos via the YouTube Partner program and similar programs on other video sharing sites.
3.4 Limitation of Responsibility
You will indemnify, hold harmless, and defend Andromeda Entertainment Limited, its employees, agents and distributors against any and all claims, proceedings, demand and costs resulting from or in any way connected with your use of Audio Trip.
In no event (including, without limitation, in the event of negligence) will Andromeda, Developer, their employees, agents or distributors be liable for any consequential, incidental, indirect, special or punitive damages whatsoever (including, without limitation, damages for loss of profits, loss of use, business interruption, loss of information or data, or pecuniary loss), in connection with or arising out of or related to this Agreement, Audio Trip or the use or inability to use Audio Trip or the furnishing, performance or use of any other matters hereunder whether based upon contract, tort or any other theory including negligence.
Under no circumstances will Andromeda or Developer provide a reimbursement of the purchase price of Audio Trip. Reimbursement of the purchase price of Audio Trip can only be obtained from the party who provided you with this product, and is subject to the terms and conditions of this party.
3.5 Warranties
Except as expressly stated in writing, Andromeda makes no representation or warranties in respect of Game and expressly excludes all other warranties, expressed or implied, oral or written, including, without limitation, any implied warranties of merchantable quality or fitness for a particular purpose.
3.6 Governing Law
This Agreement shall be governed by the law of Texas applicable therein. You hereby irrevocably attorn and submit to the non-exclusive jurisdiction of the courts of Texas therefrom. If any provision shall be considered unlawful, void or otherwise unenforceable, then that provision shall be deemed severable from this License and not affect the validity and enforceability of any other provisions.
3.7 Termination
Any failure to comply with the terms and conditions of this Agreement will result in automatic and immediate termination of this license. Upon termination of this license granted herein for any reason, you agree to immediately cease use of Audio Trip and destroy all copies of Audio Trip supplied under this Agreement. The financial obligations incurred by you shall survive the expiration or termination of this license.
4. DISCLAIMER OF WARRANTY
AUDIO TRIP AND THE ACCOMPANYING FILES ARE PROVIDED "AS IS" AND WITHOUT WARRANTIES AS TO PERFORMANCE OR MERCHANTABILITY OR ANY OTHER WARRANTIES WHETHER EXPRESSED OR IMPLIED. THIS DISCLAIMER CONCERNS ALL FILES GENERATED AND EDITED BY AUDIO TRIP AS WELL.
5. ACKNOWLEDGMENT OF USE OF DATA
You acknowledge that Andromeda Entertainment Limited may record, store, and access personally identifiable data pertaining to Audio Trip recorded in any manner during your use of the Game and accept the privacy policy included above . As required by law, Andromeda Entertainment Limited will provide you with a copy of this data, provide you with an opportunity to rectify incorrect data, or delete this data at your request. You may file such a request, which is subject to additional verification, through privacy@enterandromeda.com.
That's it – you made it to the end!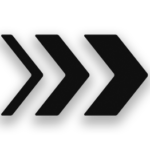 Happy Dancing!